Home
EasyCourseCreator.com - (LMS) Learning Management System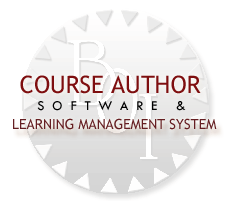 Create online interactive courses quickly and easily!
Now you can create interactive online courses anywhere and at any time. Easy Course Creator enables anyone to create course content, host courses online, and administer course users through an intuitive Learning Management System. But the system is more than just an LMS. It is also a LCMS (Learning Content Managment System). An LCMS is a multi-user system where users can collaborate or work alone to create rich interactive online course content to be delivered to students through the Learning Management System. Easy Course Creator is a turnkey solution for creating, hosting, and delivering online training to your customers or members of your organization.
Be Online Inc has been a leader in interactive online training for more than 10 years! Click the credentials link to find out more about our company history.
---
Be Online Inc is a company from South Dakota that specializes in Learning Management and Learning Content Management Systems. We have various pricing and solutions for businesses of all sizes.

Please call us between 8am and 8pm CST and talk to one of our representatives to find out how our online course development and delivery system can benefit you!
Toll Free: (800) 732 8058


Available: 8am - 8pm CST
---
Website Content Management System
Easy Course Creator features a very user friendly web content management system in addition to the LMS. The Web CMS allows you to setup multiple websites with multiple pages full of text, images, links, diagrams, audio, even videos! The website you are currently viewing
www.EasyCourseCreator.com
was made using this powerful content management system!
Learning Management System (LMS)

Enroll Students
Monitor Progress
Interact with Students
Verify Successful Completion

Learning Content Management System (LCMS)

Add / Edit Courses
Develop Interactive Content
Choose Course Templates
Create Online Quizzes

Web Content Management System

Host Unlimited websites
Create / Edit websites
Setup website templates
Sell products, services, and courses online

Use the next button at the bottom of each page to step through the site or click the links to jump to a specific topic


(800) 732 8058