WHY PICK ME FOR ANY JOB ?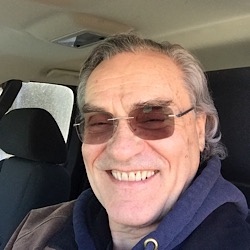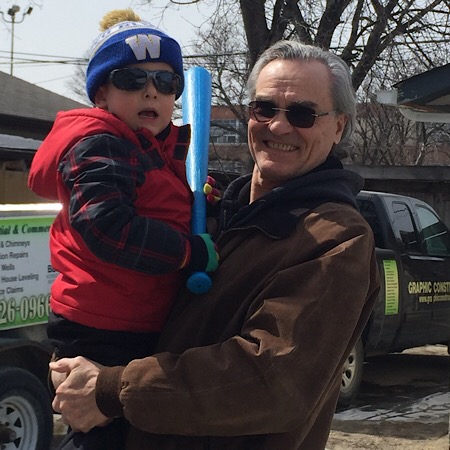 * I am a Certified Home Inspector with Degrees from the Professional Home Inspection Institute ( PHII ) , an Internationally Recognized and Well Respected Home Inspector Training Institute. LINK.
* I am a Proud Member of the National Society of Home Inspectors ( NSHI ) and Practice all of their Codes of Ethics and Standards as set out in their Charter. Please see LINK.
* I am a Proud Member of the Better Business Bureau and hold an A + Rating . Please Click on the LINK and Read some of the Strong Reviews submitted by well satisfied CLIENTS.
To View Basic Home Inspection Certificate Please click on LINK
To View Advanced Home Inspection Certificate Please click on LINK
To View Defect Recognition Certificate Please click on LINK
To View NSHI Membership Please click on LINK
BUT WHY SHOULD YOU " REALLY " PICK ME ?
BECAUSE I have been on a " 30 YEAR JOURNEY " in the Residential Construction Industry.
I am a BUILDER. I am a RENOVATION CONTRACTOR. I am a FOUNDATION
REPAIR SPECIALIST.
I know Homes Like I know the " backs of my hands ".
My EYES have seen 10's of 1000's of Homes and I have INSPECTED every imaginable DEFECT one can think of.... many times over. I am a VETERAN Construction Guy.
I have INSPECTED, REPORTED on, Detailed OPTIONS for Remedial Work, Priced the Job and Submitted Detailed Quotes many 1000's of times over the last 30 YEARS.
I am an EXPERT in DEFECT recognition and my Knowledge does not come mainly from BOOKS.
It comes from Approximately 75,000 Solid HOURS of Actual and Real " Hands On Experience" , right across the Construction Spectrum.
I have Contracted many Hundres of Projects and have " worn all the HATS " .
I have worked Closely with Designers, Engineers and All the TRADES including Building and Property Inspectors . I Know the System Well.
BUT PERHAPS MOST IMPORTANTLY
I am The Guy...... With The TOOLS in His HANDS.
I am The Guy .....Where The BOSS Works Too.
I am The Guy ....in The TRENCHES with his Crew. Replacing a FOUDATION wall.
I Am The Guy..... up in the ATTIC Jacking up a SAGGING Roof , installing a DORMER or a 2nd. FLOOR Addition.
I am The Guy..... KNOCKING out that Load Bearing Partition Wall to Build your Georgeous New DREAM Kitchen.
I am The Guy..... GUTTING your old Bathroom and Building a Beautiful New One in it's place.
From TROUBLE SHOOTING and Repairing Annoying Problems to All Manner of Renovations.....and to Building that Beautiful New 3 Story ADDITION on a New Full BASEMENT Foundtion......
Put My EXPERIENCE to Work for YOU.
As a Hands On General Contractor I have FIRSTHAND Knowledge and much EXPERIENCE right across the Board.
Below is a list of Services that my Company has rendered for OVER 30 YEARS
GENERAL CONTRACTOR LIST OF SERVICES
* Kitchen and Bath. * Rec Rooms. * New Additions. * Complete Makeovers.
* Fences and Decks. * Patios and Walkways. * Sidewalks and Driveways.
* Painting and Decorating. * Windows and Doors. * Insulation. * Roofing.
* Structural Changes. * Chimneys and Fireplaces. * Carpentry.
* Plumbing and Electrical. * HVAC And MUCH MORE.
FOUNDATION REPAIR SPECIALTY LIST
* Water Proofing. * Underpinning. * Drainage Systems and Sump Pit/ Pump
Assembly.
* Seepage Problems. * Backwater Valves. * Complete Footing and Wall
Replacement.
* Window Wells. * Telepost Adjustment. * New Egress Windows cut in
Foundation Wall.
* House and Porch LEVELING . * Chimney Leaks. * Basement Floors.
* Wall Bracing . * Both Interior and Exterior Repairs. * Epoxy Injections.
* Retaining Walls. * New Full Basements and Crawl Spaces.
—————————————————————————————————————
—————————————————————————————————————-
" MY SOLID COMITTMENT TO YOU "
PLEASE come along on a Tour of my PHOTO GALLERY to view examples of my Work.
I HOPE to Earn Yor Valued Business and to Justify .........Why You Should PICK ME.
The Depth and Level of my FIRSTHAND experience and Knowledge is PRICELESS when applied to Home Inspections....... PRICELESS when it comes to enabling you to make the most informed and Smartest Decision.
I am 100% UNBIASED and CANDID. You will find my totally " see it like it is, say it like it is " Attitude Refreshing and Pleasant. I am a very Good Listner and Easy to talk to.
I am here ONLY to Serve YOU as my CLIENT and your Best Interest is my ONLY concern.
If you Should HONOUR me as your Choice of Home Inspectors I PROMISE to Have Your Back.
Put My EXPERIENCE to Work For YOU
At Your Service I Remain,
Andy Gyorffy
PS. Please stop by the TESTIMONIAL section to read some typical recommendations from my well satisfied Clients.